AC Installation & Replacement
AC Installation & Replacement Services in Loganville, GA
Fast and Reliable AC Services in Walton County
At Georgia Climate Control, we replace all styles, makes, and models of air conditioning equipment. When installing a new AC, choosing an HVAC company with the proven ability to get the job done right is essential!
With over 40 years of experience and having served Atlanta residents since 2004, we have built a reputation for providing the highest level of service at fair prices. Whether you own a residential or commercial property, you can count on our fully trained technicians to help you find and install the best equipment for your space.
Do you need help installing or replacing your AC unit? Call Georgia Climate Control today at (770) 599-5331 or contact us online for experienced AC installation and replacement services in Loganville! Financing available.
Installing Quality Carrier® Equipment
When installing new air conditioners, we trust Carrier® because of its high rating and industry-leading quality. Our technicians are trained and factory-authorized installers, so you can know that your system will be installed correctly. Proper installation is vital for maximum system efficiency and duration.
When you rely on Georgia Climate Control for your next air conditioning installation, we will evaluate your living space and ensure that you get a system suited to your comfort needs. We also focus on getting you a system that uses the minimum energy to save you on utility costs. After the installation, you can be confident that your new AC will keep you cool in the hot summer months for years to come.
When Should You Replace An AC Unit?
An air conditioning system is something that you don't want to replace unless you need to. For one, it is a significant investment. Another reason is the hassle of removing the old system and installing a new one. Fortunately, we can help you with both of these issues. Not only can we quickly and efficiently replace your system, but we can also work with your budget to find an affordable solution.
How can you tell if your current AC system has reached the end of its useful life, especially when this point can come before it stops working altogether? Air conditioners can run inefficiently, wasting tons of your hard-earned dollars for quite some time.
Common Signs Your AC Unit Needs To Be Replaced
The warning signs that you consult our Loganville AC replacement experts include:
Your cooling system is more than ten years old - Exactly how long your AC will survive depends on how much you use it, the surrounding environment, and your maintenance levels.
Your repairs are becoming more frequent and costly - There comes a time when another AC repair call is more expensive than an AC replacement because you're replacing the unit eventually.
Your home never gets cool enough - If, even after a repair, your AC unit isn't cooling as it should, then consult our Loganville AC replacement experts because your unit could be beyond repair.
Your air conditioner operates too loudly - By now, you should know what your AC sounds like, but if you notice any abrupt changes in the noise level of your unit, then give us a call.
Your system constantly cycles on and off - This short-cycling can result from an AC unit too big for your residence or a compressor on the fritz. Either way, consult our AC replacement experts because compressors can be pricey to fix, and there are no repairs that can make your AC smaller.
Your living space has excessive dust or mildew smells - When your HVAC units are on their last legs, indoor air quality often suffers.
Your AC is failing to regulate the humidity levels appropriately - This Southeast humidity can take its toll on anybody. But your AC is supposed to control humidity, so if it's not doing that, you likely need a new AC.
Some of these issues could mean that your system only requires repair. That's a best-case scenario, and we would be happy to make the necessary repairs for you. Other times, even though an issue could be fixed, it might not provide a long-term solution.
In other words, if your system is getting ready to fail anyway, it may make more economic sense to replace it rather than spending your money on repairing it. We can help you make an informed decision about how to proceed.
Contact Our Experienced Technicians Today
If you want to know how much a new AC will cost, call us. We can set up a time for our Loganville AC installation, maintenance, and repair experts to come for a free, no-obligation estimate on your home or commercial property.
Contact Georgia Climate Control online or at (770) 599-5331 today to schedule a service with one of our Loganville AC installation & replacement technicians!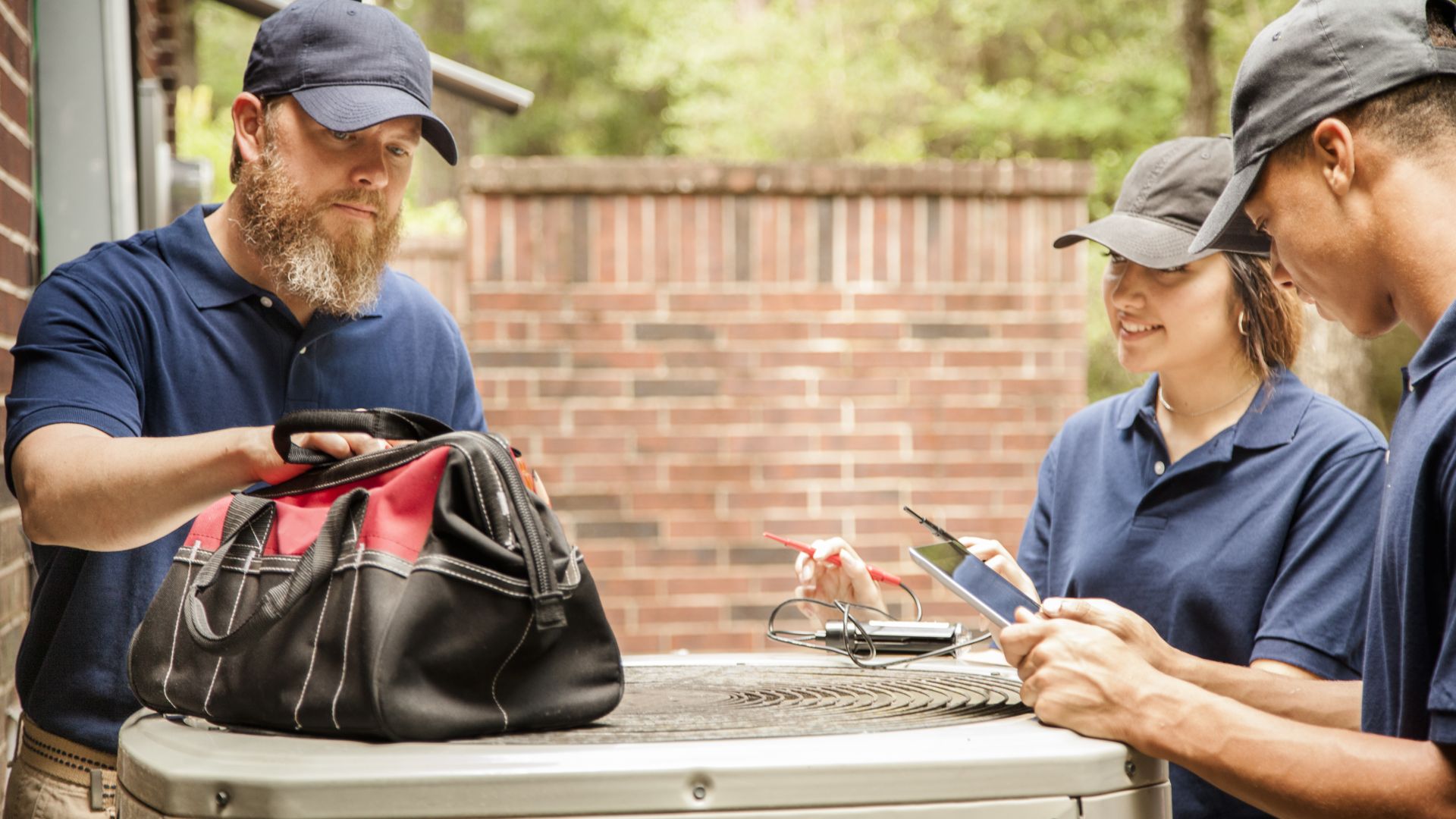 Why Choose Georgia Climate Control?
What Makes Us Different
Family Owned & Operated HVAC Business

Serving the Metro Atlanta Area Since 2004

Financing Options Available for Unexpected Costs

Available 24 hours a day, 7 days a week for Emergency Services

Professional, Reliable and Trusted Team of HVAC Experts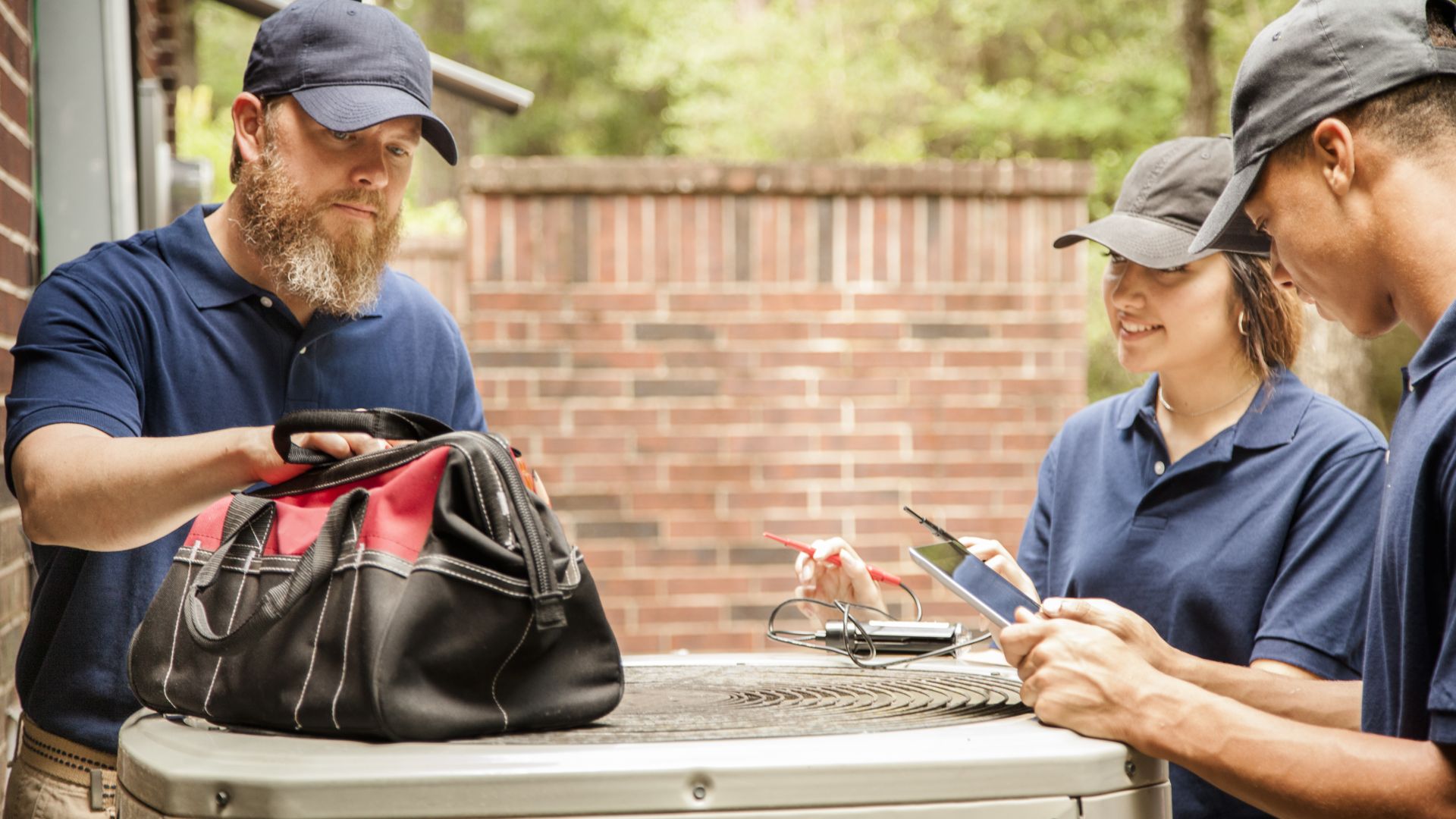 Hear From Our Happy Customers
Reviews & Testimonials
At Georgia Climate Control, your satisfaction is our priority! See for yourself what our customers have to say about working with us.
"Wow, what a great company, called and they had someone out the next day."

Polite, took his time and made us feel like we were the most important customer he had. Great company and a great team of employees.

- Kris H.

"Could not have gone to a better company."

They are hands down the best air conditioning company I have dealt with. Will deal with them in the future.

- Daniel M.

"Extremely Reliable"

We use him for our home and our business

- Apryl P.

"My Call is Always Answered"

I am happy we found a company who stands behind their work

- Kris D.

"Knowledge and Attentiveness"

We have dealt with Kyle Brady for almost ten years with our heat/AC repair and service

- Joanna D.

"A Master At His Craft"

He was so pleasant and worked so hard in that blistering heat to get our A/C running

- Ellen B.

"Great Communication"

Went above and beyond to assist me with getting what I needed at a fair price

- Nathan M.

"Quick and Efficient"

Kyle helped me to understand what exactly was needed and everything was done quickly and efficiently.

- Stephanie B.