Loganville Indoor Air Quality
Do You Have Seasonal Allergies? Don't Suffer Any Longer.
A new home constructed today is different than a home built prior to 1970. As a result of the oil embargo of 1973, building codes were changed drastically. The changes made large improvements in energy conservation and homes and buildings became much tighter. As a result, air could no longer pass easily through walls, windows, doors, floors, or ceilings.
After these building code changes were made, we began to see homes and buildings developing "sick" indoor air through the accumulation of mold, volatile organic compounds, and high air particle concentrations. It didn't take long for a new indoor air quality, or IAQ, industry to develop that would address these problems, as more people were experiencing headaches, difficulty breathing, asthma, and neurological symptoms.
Our Loganville indoor air quality specialists at Georgia Climate Control can help take care of your air before it can make you sick. Contact us online or call (770) 599-5331 to schedule your service today!
What Causes Poor Indoor Air Quality?
Since today's buildings do not let air pass through its "skin," harmful issues can begin to accumulate inside the building while healthy air from the outside cannot get in.
Some examples include:
Volatile organic compounds from cleaners and chemicals used in the home.
Volatile organic compounds from chemicals used in the production of home furnishings such as carpet, furniture upholstery, stains and varnishes from cabinets, and solvents used in paint.
Increasing humidity levels in the summer, causing mold and mildew to grow under carpets, in wall cavities, and on furniture.
Decreasing humidity levels in the winter due to home heating which causes wood trim, hardwood floors, antiques, and furniture to shrink and crack.
Pollen, mold, and mildew spores recirculated through the home's HVAC system.
Dead skin and dander from humans and pets recirculated throughout the HVAC system.
To address all of these contributors to sick indoor air, a line of whole home indoor air quality solutions was created. These solutions consist of filtering the bad stuff out of the air, using ultraviolet light to kill living air contaminants, and humidification control.
Whole Home Filtration Systems
Your standard heating and air conditioning filter only remove about 5-10% of the particle contaminants in your indoor air. A high-efficiency HEPA filtration system removes air particle contaminants based on a MERV rating.
MERV, or Minimum Efficiency Reporting Value, determines the size of particles an air filter is designed to catch. The higher the MERV rating the better the filtration. MERV ratings of 15 or higher are excellent at cleaning indoor air and they also have an added benefit of keeping your HVAC system super clean. This means longer equipment life and more efficient operation.
Ultraviolet Light Systems
Ultraviolet light uses short wavelength light that damages the genetic material of microorganisms like mold, bacteria, and viruses. This means that UV lights help sanitize the indoor air while also sanitizing the inside of the HVAC system. UV lights work best when they are used in combination with whole house HEPA filtration and whole house dehumidification through a dehumidifier or an infinity comfort system with Perfect Humidity®.
Whole Home Humidification Systems
In the winter as your heating system works to keep indoor air warm, it also causes lower humidity levels. As you heat the indoor air, the air particles expand. This expansion causes the relative humidity level to drop. When this happens everything in your home begins to release moisture in the air, including carpets, furniture, wood, and more. When the moisture leaves these items, they begin to shrink, causing cracks. Lower indoor humidity also causes your nasal and larynx passages to dry out and crack. This is what causes the dry cough and dry mouth that is common in the winter. It also can cause sinus bleeding and chronic sore throats.
A whole house steam humidifier works with your home's heating and air conditioning system. As the HVAC system runs, the humidifier releases warm steam into the air train. A humidistat located near your thermostat, or your infinity system controls, turns the steam humidifier on and off to maintain an ideal indoor humidity level.
Humidified indoor air also feels warmer at lower temperatures. Homeowners who have experienced the comfort of a steam humidifier frequently state that they will never be without one again.
Whole Home Dehumidification Systems
In the summer, outdoor humidity levels soar. This means that the humidity levels in your house can also get way too high. When they rise above 45-50% mold can begin to grow, and indoor air quality issues quickly get out of hand. If you have a single speed HVAC system, your system will not run long enough to address the humidity levels properly. In this case, a whole home dehumidifier will need to be installed so it can remove the excess humidity down to ideal levels.
If you choose to replace your HVAC system, your best choice is a Carrier Infinity System with Perfect Humidity® solutions that controls summer humidity to optimal levels.
Plasma Systems
Another innovation in indoor air quality is cold plasma technology. Using patented technology, cold plasma works to effectively control odors, mold, viruses, and bacteria in a conditioned space. These systems quickly install on your indoor unit and work 24/7 to clean the indoor air. These plasma systems have an incredible number of positive testimonials from users where odor was a problem. Plasma systems are also very popular with pet owners.
To learn more about indoor air quality solutions in Loganville, Lawrenceville, and the surrounding areas, call Georgia Climate Control at (770) 599-5331 or contact us online now.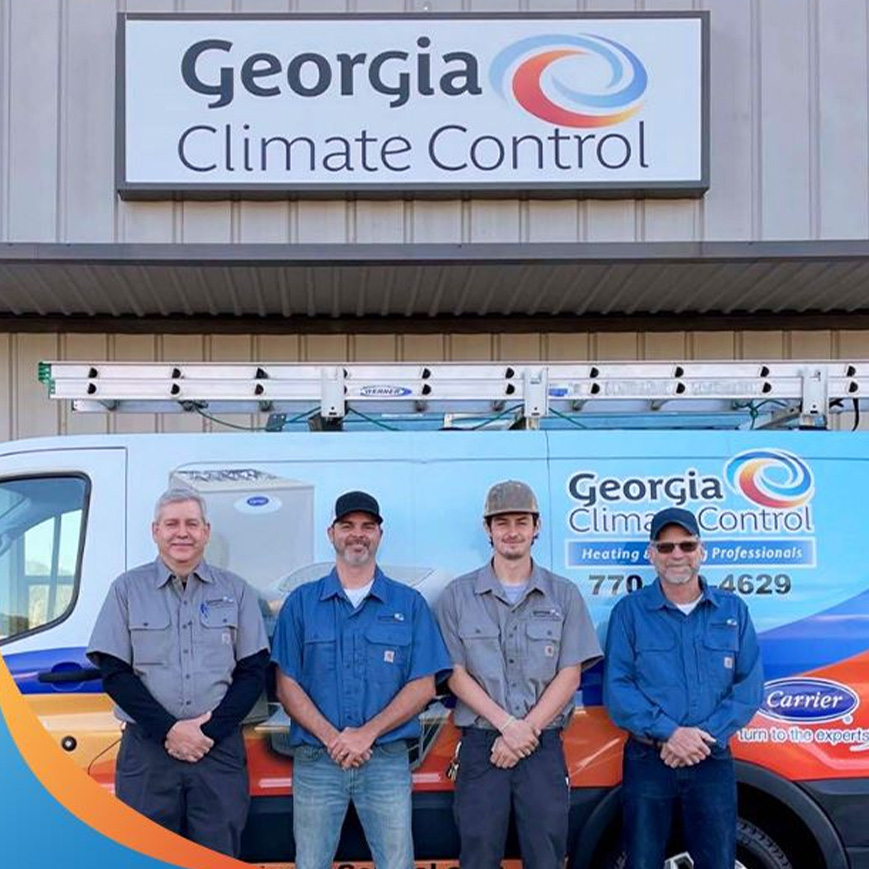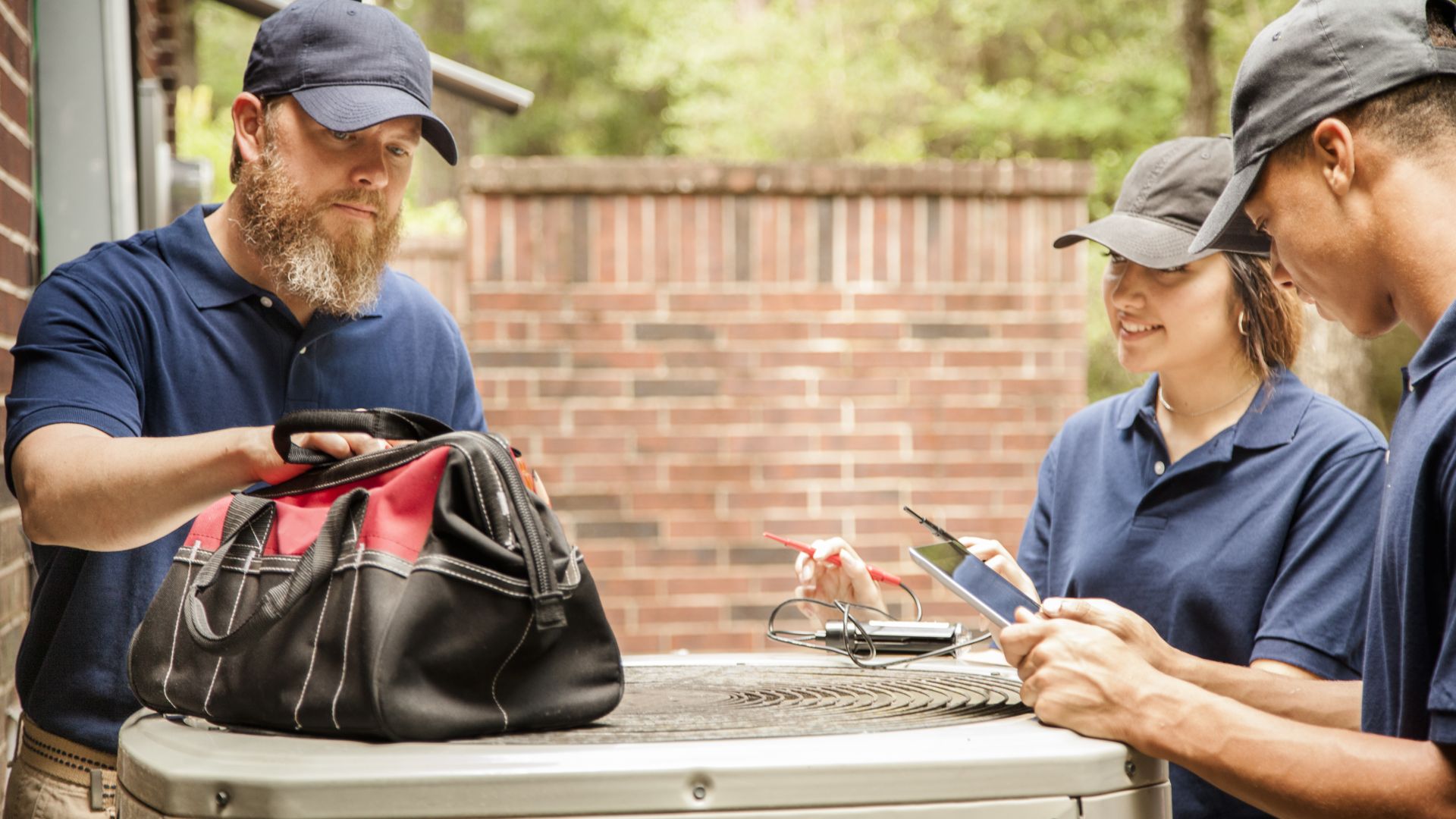 Our Services
How We Can Help You
Why Choose Georgia Climate Control? What Makes Us Different
Serving Loganville, GA Since 2003
Family Owned & Operated HVAC Business

Serving the Metro Atlanta Area Since 2004

Financing Options Available for Unexpected Costs

Available 24 hours a day, 7 days a week for Emergency Services