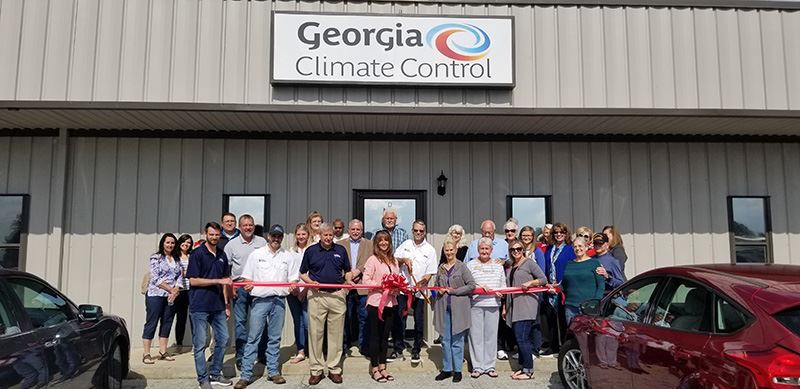 Loganville, Georgia – Georgia Climate Control is pleased to announce that it held a ribbon-cutting ceremony for its new heating and air conditioning service center on April 5, 2019.
The new service center will provide residential and commercial HVAC and indoor air quality services for the homes and businesses in and around Loganville, Georgia. "The great support from the Loganville community has resulted in Georgia Climate Control expanding its service center functions to meet the rapid growth," said Tom Deater, President of Georgia Climate Control. "This new facility will enable us to provide improved service to our existing and new customer base."
The new service center is located at 2890 US Hwy 78, Building A, Suite D, in Loganville, GA. The new location provides expanded customer service facilities and technical support areas.  "Our service area is quite expansive and covers a good bit of North Georgia," stated Mr. Deater. "Our customer growth combined with the large service territory meant that we had to make some changes to meet the demand".
With record-breaking pollen so far this spring, the indoor air quality demand has increased in North Georgia as well. The increase in commercial renovations is raising the commercial heating and air conditioning demand. All of these combined with a projected 1.2% North Georgia population growth for 2019 and 2020 means that the service center expansion appears to be right on time.
Georgia Climate Control has been serving the heating and air conditioning needs of Loganville citizens as well as Metro Atlanta for over 45 years. As a Better Business Bureau A+ Accredited company, it's a good bet that the new HVAC service center will continue to grow in the future.